Cold Stone kembali hadir dengan the newest holiday treats yang berisikan lima macam ice cream cakes yang bisa di order mulai tanggal 1 November 2012 sampai dengan 6 Januari 2013. Menggunakan ice cream chocolate sebagai bahan dasarnya, Cold Stone memiliki 5 varian rasa yang sangat menarik, tidak lupa dengan tampilan luar menggunakan sugar icing sehingga semuanya eatable.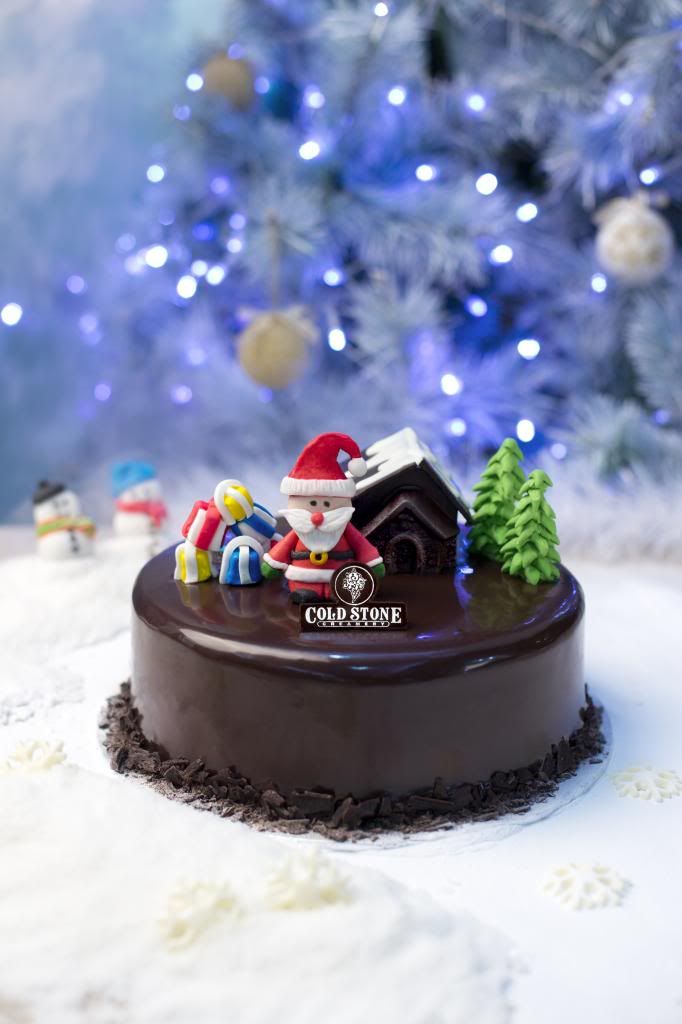 Ada "Holiday's Delight" yang menggunakan campuran kacang almond, oreo, dan peanut butter, "Pingu Freeze Land" yang menggunakan campuran oreo, cookies and chocolate fudge, dilapisi dark chocolate and chocolate shaving, "Twinkle Lil' Star" yang berwarna merah menyala sendiri mengguankan buah blueberry dan strawberry dilapisi dengan red chocolate and chocolate shavings, "Tons of Gifts" yang berisikan chocolate fudge, brownies, dan chocolate chips, serta yang terakhir yang adalah favorit saya, "Christmas In Town" mint ice cream dipadu dengan Arnott's Caramel Biscuit, terlapisi dark chocolate ganache.
Kenapa saya bisa katakan ini favorit saya? Karena dari kelima rasa yang disediakan oleh Cold Stone untuk dicicipi saat Press Conference, rasa yang paling membuat saya merasa benar-benar liburan adalah rasa dari "Christmas In Town" ini.
Kal ini, rasakan
the ultimate ice cream experience
sebelum akhir tahun berakhir!
(source photos from Cold Stone)